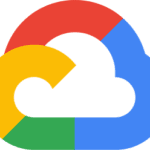 Red Olive has been accepted on to the Google Cloud Partner programme for its demonstrated customer success using Google Cloud.
Jefferson Lynch, Managing Director at Red Olive, says: "We have used the Google Cloud Platform (GCP) as part of the solutions for a number of clients. For many of our clients, using it makes a lot of sense: It's cost-effective, secure and offers a great deal of flexibility."
In particular, with Red Olive's methodology, the company aims to provide solutions that, once created, are easy to maintain, manage and update for clients. Using GCP, customers have the best of both worlds – a rich platform that can be relied on, and different components and tools within it that can be picked and chosen to create the most effective solution for clients as and when needed.
For several of its client projects, Red Olive has used the Google Kubernetes Engine, which has meant it can deliver a container-based system. By using this technology rather than Virtual Machines, clients get a better longer-term solution. If there are updates to the operating system, only one patch is required to update the entire solution rather than patching every virtual machine. This means it's both faster and better value to install and manage in the long run.
Jefferson continues: "With the Google Cloud Platform as the overarching cloud technology platform, we can build offerings for clients that use small, discrete, components that plug together to create the most effective solution.
"Having built GCP solutions for a number of years, it's great now to be able to say we are a recognised Google Cloud Partner, especially as there aren't many companies of our size or with our expertise or approach. It's fantastic to be able to say Google rubber stamps this and I'm incredibly proud of our team who have done such high calibre work to make this happen."
Watch our case study of The Telegraph Media Group and find out how we helped them to create a single view of all customer interactions and use machine learning to acquire and grow more subscribers.