The key to keep people moving and productive with Connect Health
The impact of Musculoskeletal (MSK) conditions cannot be underestimated – it affects the nerves, tendons, muscles and supporting structures and is the leading cause of disability.  MSK in England costs £7 billion+ per annum and is the 4th largest area of NHS spend.
Connect Health was founded in 1989 by Andrew Walton, a physiotherapist by profession working in the NHS. The company has grown to be the largest, specialised independent provider of community musculoskeletal (MSK) services (including orthopaedics, pain and rheumatology) in the UK, serving over 300,000 NHS patients each year across 19 NHS contracts and 100+ businesses.
Lee J. Ali, Finance Director, Connect Health explained "As a rapidly growing organisation and being the largest specialist provider of musculoskeletal services in the UK, we remain close to our core values, to provide quality, evidence-based, patient-centred care. To this extent with our continuously expanding data, we realised that to support our continued growth we needed to drive efficiencies in our reporting methodology, and along with this obtain an independent validation in our data analytics and reporting.
"After an extensive process of selection, we engaged with Red Olive who, like Connect Health, understand the value of data, and with their extensive experience of informatics in an array of sectors for a wide range of clients, they were able to provide an independent validation of our processes and in addition assist us to identify efficiencies in our reporting processes."
Following a period of continued rapid growth, Connect Health was finding that as the number of data points increased, systems and processes needed to be streamlined to support the growing MI reporting requirements. Connect's executives decided it was time to assess whether the company had outgrown the business processes that had been so successful so far, and at the same time also to assess their data processes overall.
This would entail auditing how the organisation gathered and used data, identifying opportunities for increasing the value of its business activities, and ensuring the processes for handling data remained compliant and fit for purpose – in short, having an external party review and audit their data strategy.
Gathering data… on data
Red Olive started with a thorough review of Connect Health's existing contracts to understand the commercial obligations and risks. "We also wanted to understand the patient pathway," says Red Olive's Client Development Director Jefferson Lynch. "How they first appear in the system, are treated and discharged. Then we could marry each step with the NHS contract's requirements, which impose time limits on the completion of each stage."
"That meant the data Connect Health reported against wasn't there purely for internal use" Jefferson explains. "As the data and reports also fed back to the Commissioner, proving the data was fulfilling the terms of each contract was key to maintaining Connect Health's contractual obligations."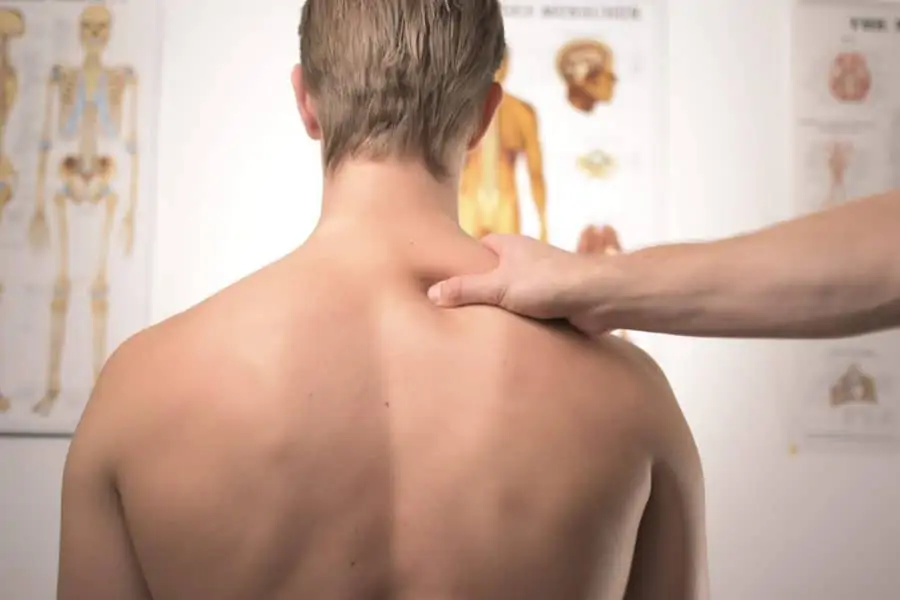 Defining the patient pathway
When a GP refers a patient for treatment, the NHS provides to Connect Health specific data to enable Connect Health to provide treatment to that patient. It can only do this because of the safeguards Connect Health has in place to maintain both the security and integrity of the data. It was therefore vital that any proposed changes continued Connect's ability to act as a responsible guardian.
"To ensure consistency, rather like a financial audit we have a defined methodology for this type of work. We approached the initial audit by asking those carrying out key business processes how they worked with the data and assessing whether that threw up any issues. We then turned our attention to the in-house data team to analyse how they processed the data as it moved through the system," Jefferson explains.
Delivering benefits for Connect Health's customers
"As our understanding of its systems grew, it became obvious that Connect Health had come a long way in terms of its data maturity but, at the same time, was becoming a victim of its own success," says Jefferson. "As Connect had grown, the desire to precisely deliver what each different customer wanted meant it was running several slightly different processes side by side, each with its own bespoke fields. It's understandable how that happens when you're growing quickly but just illustrates why the management team were right to undertake a review."
Red Olive recommended that a single central model be developed to cater for all measures required by all contracts. New contracts would then adopt this model, and any new additions required would be added once and be available for use many times over. Streamlining like this, by industrialising its data processing activities, would help Connect Health service more customers without adding more work.
"As well as simplifying its data processes, Connect Health can now build a series of standard reports that it can promote to potential clients," Jefferson says.
The road ahead
With a thorough understanding of Connect Health's existing processes, and the potential efficiencies that could sustain its current growth, Red Olive made its recommendations – some stand-alone, others interdependent.
"But that's not the end of the story," continues Jefferson. "We built a road map to help Connect Health manage the recommendations' implementation, understand the complexity of each stage and estimate the time it needed to set aside for completion. We also gave an estimate of the benefit of each step to help it prioritise."
With the roadmap in place, Connect Health can move forward with tasks that are clearly defined. And Red Olive is ready to assist.
To learn how to maximise the potential of your data – and for help in defining your own data strategy – call Red Olive on 01256 831100 or email [email protected]